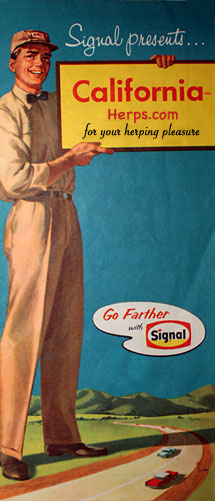 These are some of the new pictures, sounds, and video that I have added to the site in 2021.
Most of these were generously contributed by photographers other than myself. I'm too lazy to list everything that I add myself. Pictures and video are listed under the month when I added them, not necessarily when they were taken or donated.

The links lead to pages which include thumbnails and other links to the new content. You will have to search the page to find them, but most of them are usually put at the bottom of the gallery of thumbnails of the featured animal.
The most recent additions to the site are on top of the list found below.
A list of additions to the site in 2020 can be seen here.





January


Noah Morales contributed much-needed pictures of a salamander species that was recently split from Hydromantes shastae - Shasta Salamander, that I previously had no pictures of on this site - Hydromantes wintu - Wintu Shasta Salamander.
He also contributed pictures of other salamanders: Hell Hollow Slender Salamander, Sierra Nevada Ensatina, Shasta Salamander, and Relictual Slender Salamander.

David Thompson contributed a picture of an unusually pale Sierra Nevada Ensatina.

Andre Giraldi contributed pics of a juvenile Wandering Salamander from Sonoma County and an aquatic gartersnake from the intergrade area in Marin County that looks more like the southern subspecies T. a. atratus.

Brian Nann contributed pictures of a Western Diamond-backed Rattlesnake from the Colorado River and Southern Pacific Rattlesnakes, California Kingsnakes, and a San Diego Gophersnake from Orange County.

Sean Barefield contributed pics of Southern Desert Horned Lizards, a Mohave Sidewinder, a California Lyre Snake, and a Southwest Speckled Rattlesnake.

Ryan Sikola contributed some more pictures of the rare Lesser Slender Salamander, a Black-bellied Slender Salamander close-up, and a comparison shot of the faces of the two species that can be used to help identify them.

I have finished conforming the site with the most recent Endangered Animals and Special Animals lists published by the CDFW in November 2020 with only a few changes: The Mohave Desert Tortoise and the Leatherback Sea Turtle are now candidates for the California endangered species list, and the Foothill Yellow-legged Frog has been split into six clades, three of which are California State listed as endangered, and two are listed as threatened.

January is a slow month for California herps, so I'll point out something that have done every month for nearly seven years but never added to the new additions lists - Mark Gary has contributed this month's picture of a California Tiger Salamander pond he has been photographing every month since 2013. After the drought year of 2020, the pond finally filled and there was an abundance of tiger salamander eggs in mid December, but with little rain in the second half of the month, the pond has been reduced to a puddle and it appears that the eggs may have not survived. He also sent me two short videos of adult California Tiger Salamanders in the pond surfacing for air.
Return to the Top
 © 2000 -