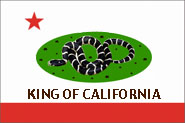 Living with Wild Herps
This website documents the diverse amphibian and reptile fauna found in the state of California using:

• Lists, Photo Indexes, Range Maps, and Species Accounts of all native and
non-native amphibians and reptiles established in California

• Sound Recordings, including the Calls of California's Frogs and Toads

• Short Videos of many species

• Lists of Species that Might Occur in California and of Established Non-native
Species in California

• Tips for Identifying Amphibians and Reptiles found in the wild in California

• Current California Collecting Regulations, and Fieldherping Information

• Current Conservation Status information


In addition to complete coverage of California's herps, the site includes photo indexes, sounds, and videos of some reptiles and amphibians from areas
outside of California, including a complete list of herps of the Northwest, some salamanders of the Appalachian Mountains, many of the herps of Texas, Baja California, and the Southwest, and herps from other areas.

For an introduction to the site that does not require knowledge of the names of the animals, look at the Behavior and Life History pages, the Photo Indexes, or the pages for the San Francisco Bay Area and for coastal Southern California.


This site does not provide information regarding keeping and caring for captive amphibians or reptiles. It is not a place where you can get information about buying selling or trading herps. And I do not provide information about where, when, or how you can find and collect herps in the wild.

I will continue to add more pictures, videos, and information, and to update name changes, new species discoveries and new species introductions as I learn of them. Visitor comments, contributions, and observations of California amphibians and reptiles and of non-native animals found in the state are always welcome and have enriched this site considerably. If you have pictures or reports of interesting or unusual California amphibians and reptiles and their activity, or of non-native animals you have found, that you want to share, please Contact Me.


This is a privately-owned and maintained web site that is not affiliated with any educational institution, state agency, or any other organization. Caveat lector.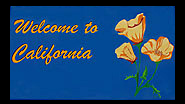 California's Herp Diversity