Perfectly posing Python
Kinky
Big snake, but the leaches we encountered at night in this Aussie rainforest were even bigger...
Night cliff herping
Night tree herping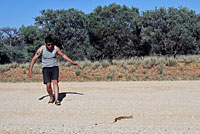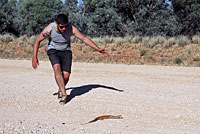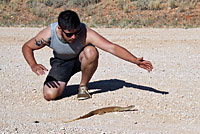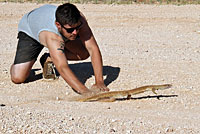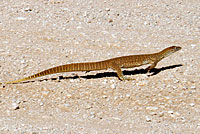 You can't catch them all...
Got this one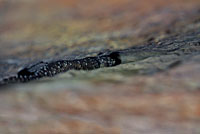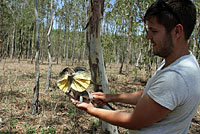 Crack skink
Dracarys!!!
Yeah, Nah, must be out of petrol...
Baja Chuck
Hurry up and shoot before it bolts
Sit still and say "cheese"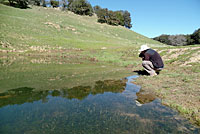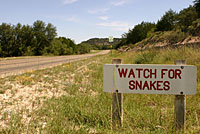 Ancient wall with a Wall Lizard master.
This can't be good for the knees...
Dang! My picture got Memed!
That's why we're here...
This is usually where the fun starts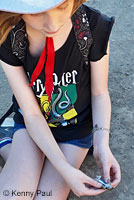 This gophersnake was too big for only one pair of hands...
A granddaughter with the first lizard
she noosed all on her own.


There's gotta be something good under all this stuff...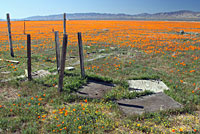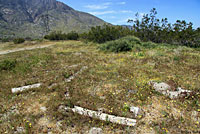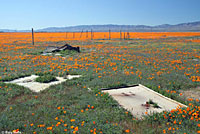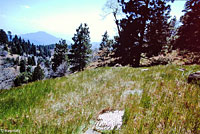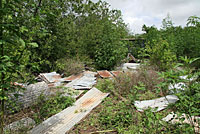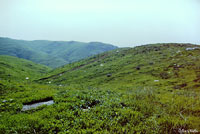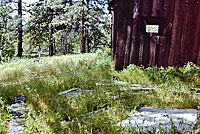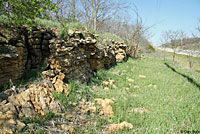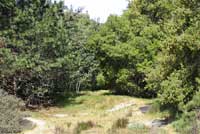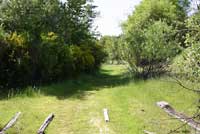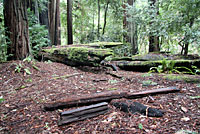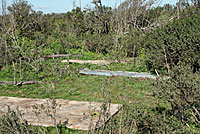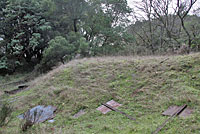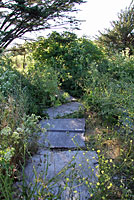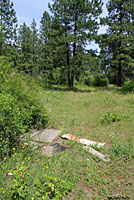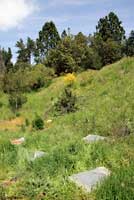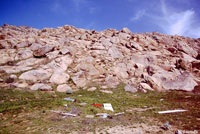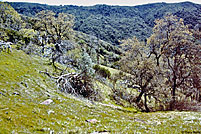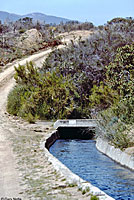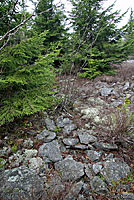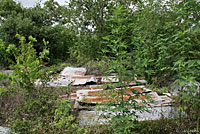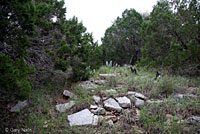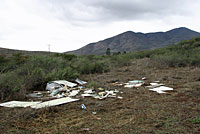 Why Did the Snake Cross the Road?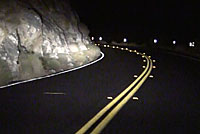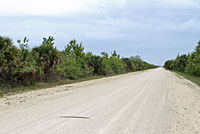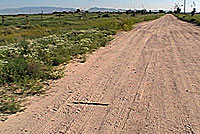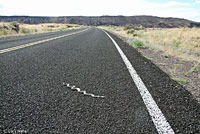 Road Cruising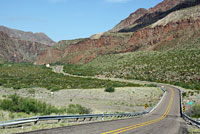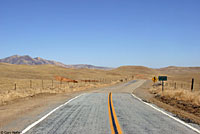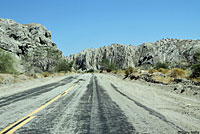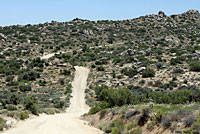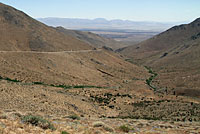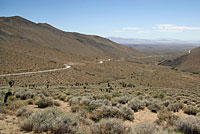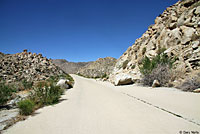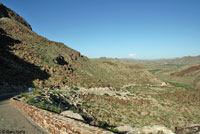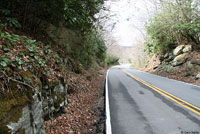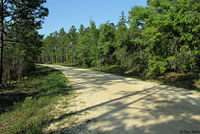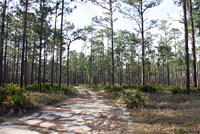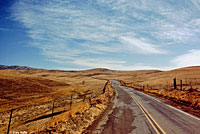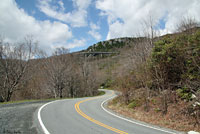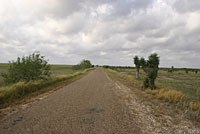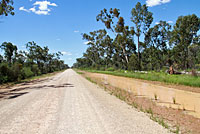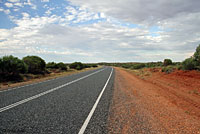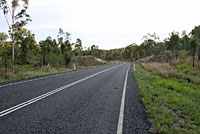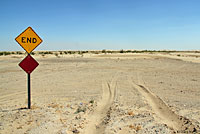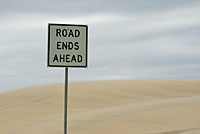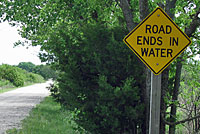 Sometimes all you find are tracks and signs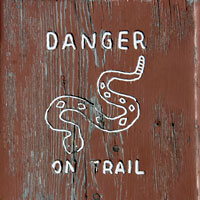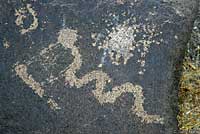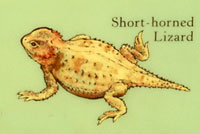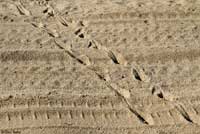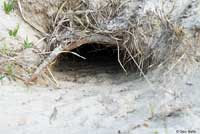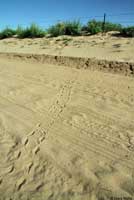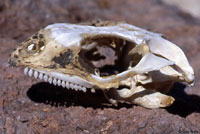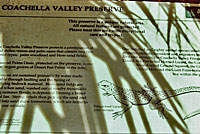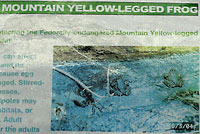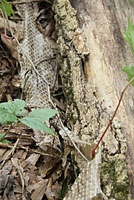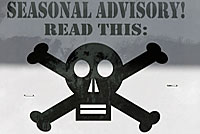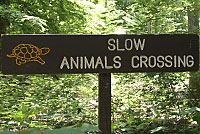 If you flip it, put it back the way you found it!! And don't destroy the rocks!!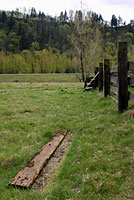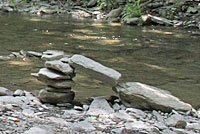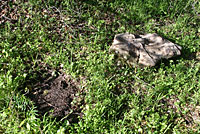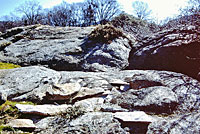 Short Fieldherping Videos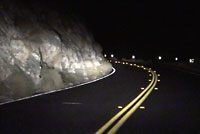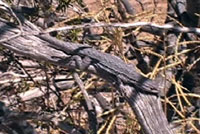 Here's a little taste of daylight roadcruising - driving, driving, driving, then finally I spotted a gopher snake on the road, through all the squashed bugs...
And here's a taste of night driving.
I put the video camera on the dashboard one night while road cruising a rocky pass in San Diego County and eventually a lyre snake showed up on the road. I cut together a short video of the experience, so you can herp vicariously (minus the loud music and hours of boredom, which I left out.) It might look like I stopped in the middle of the road, but actually I drove ahead and parked safely before running back to film the snake from close up.
This video shows how to noose a lizard. Notice the lizard's defensive push-up behavior towards the noose. After a missed attempt, Stuart finally gets the noose around the lizard's neck and pulls him off the rock, being careful not to injure him. It's a colorful male Baja California Brush Lizard. After we admire him, he is put back on his boulder.
How to find a Long-tailed Brush Lizard - just walk into a creosote bush and you'll see one.
A Pacific gophersnake is discovered curled up under a fallen branch.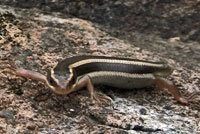 There's a ring-neck
under that board.
There's a CA gator under that board.
A red-tailed skink is found
under a rock.
A slender salamander is
found under a rock.
A well-camouflaged Sierra Nevada Ensatina is discovered underneath a large piece of fallen bark.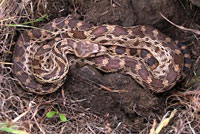 A big gopher snake is
always fun to flip.
Sometimes you really hit the jackpot, like this board Natalie found that had 7 rubber boas and a garter snake under it.
Natalie shows how to pose a snake for pictures. The snake eventually settles down, but not for long.
A tiny juvenile glossy snake is discovered under a board in early spring.
Sharp-tailed snakes found under trash in April in Placer County.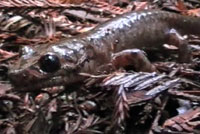 A tiny juvenile Variable Ground Snake is found under a rock in Imperial County.
A juvenile California Giant Salamander is found under some wood in the redwoods.
A juvenile Large-blotched Ensatina is discovered under some wood in San Diego County.
Southern Torrent Salamanders are found under rocks below a waterfall.
A Desert Night lizards is found under a Joshua Tree branch.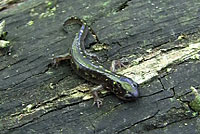 A Skilton's Skink is found under a rock.
A juvenile spotted salamander is found under a log in Virginia.